Custom affinity audiences are a way for advertisers to target their ads to specific groups of users based on interests and behaviours. Advertisers can create custom affinity audiences using Google's existing data, or they can upload their own customer data. Custom affinity audiences can be used to target ads on all Google properties and also different Google Ads campaign types of course, including Search, Display, and YouTube ads.
When Should You Use Custom Affinity Audiences?
If your objectives are as follows:
Branding is the process of distinguishing your company from others (competitors) by

targeting the right audience

.
Advertise Content to Specific Users: You don't want to advertise oil paint to heavy machinery enthusiasts, do you? Find the right people for your company.
Increase your market reach by increasing awareness, conversions, and impressions.
How to Set up Custom Affinity Audiences?
Custom Affinity Audiences, unlike Affinity Audiences, are created by you. Here are steps: 
In your Google Ads account, go to 'Audience Manager'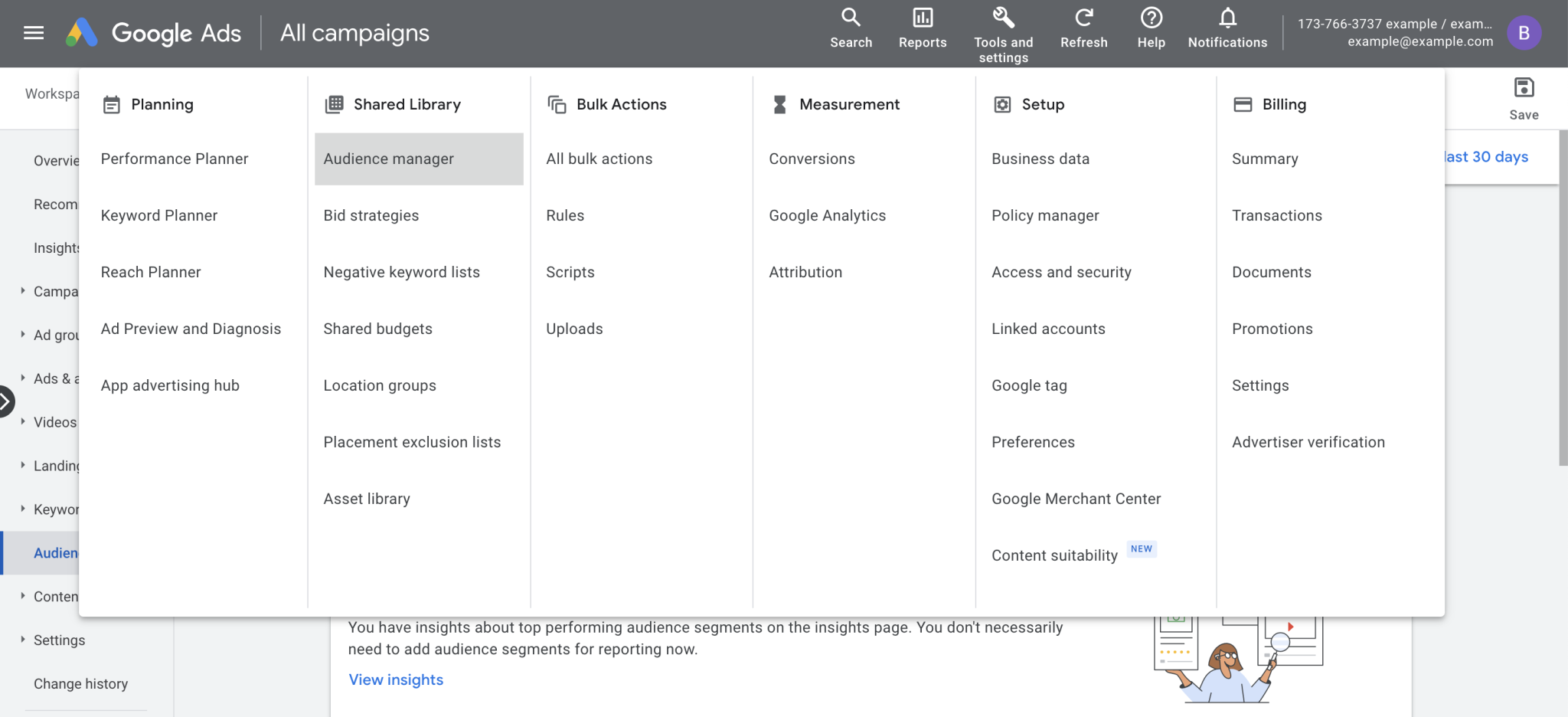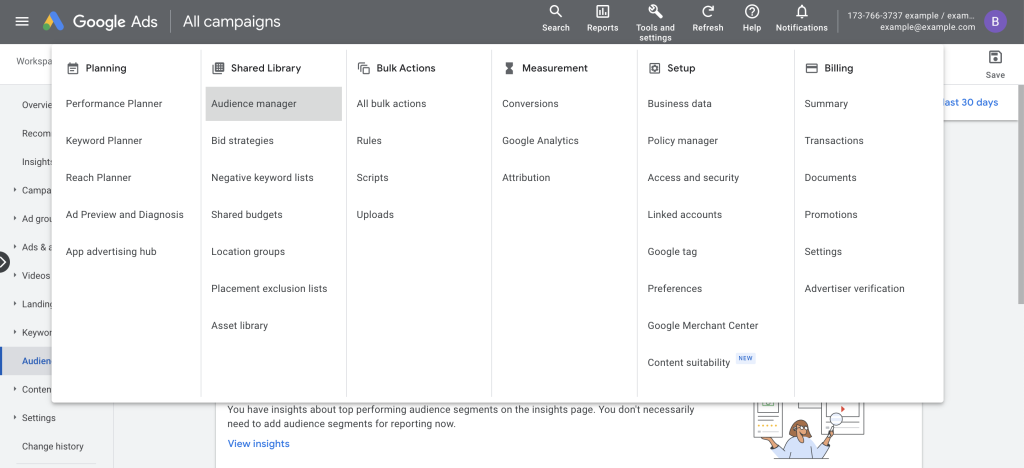 Then Click on 'Customer Segments' and click on the plus icon


Create a 'New Custom Audience'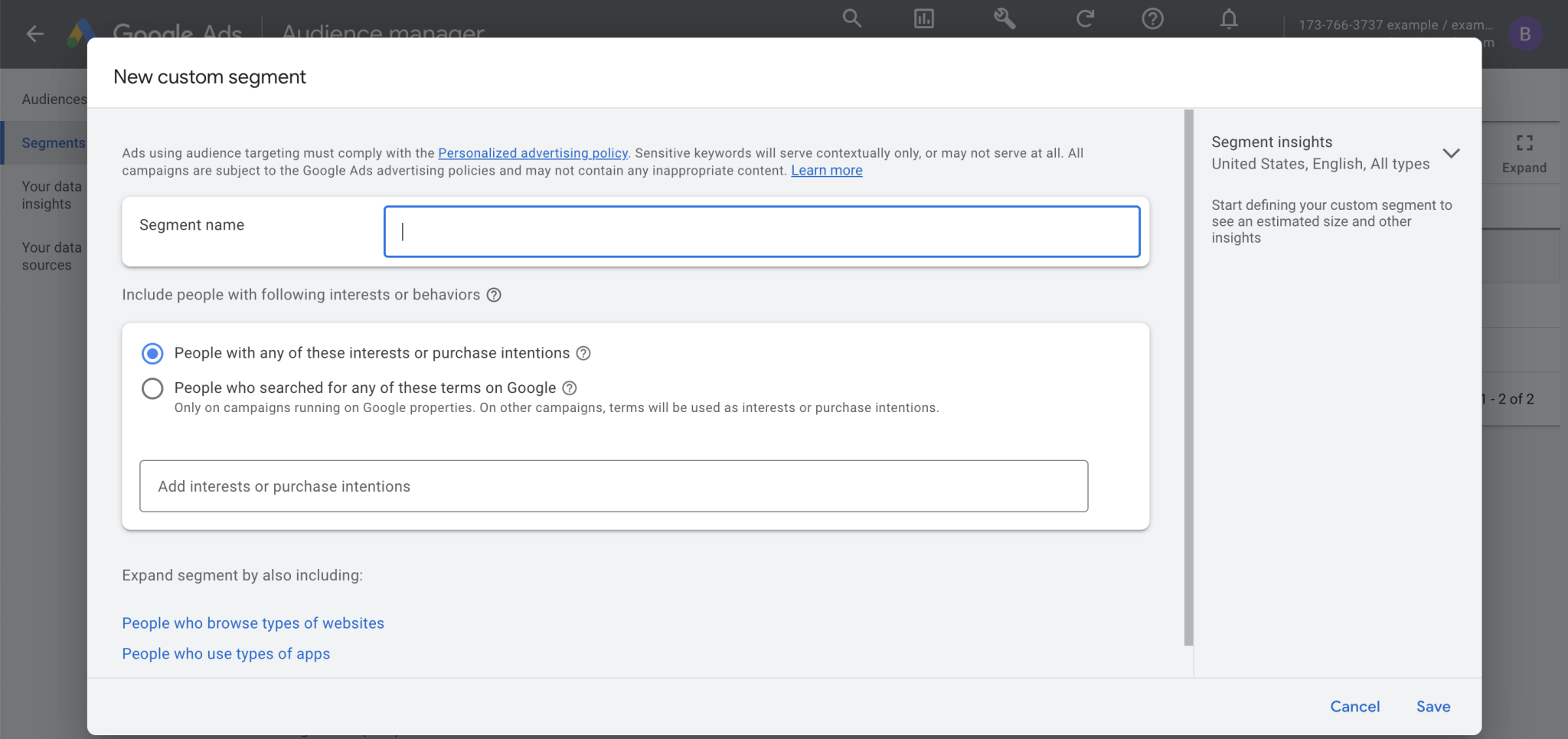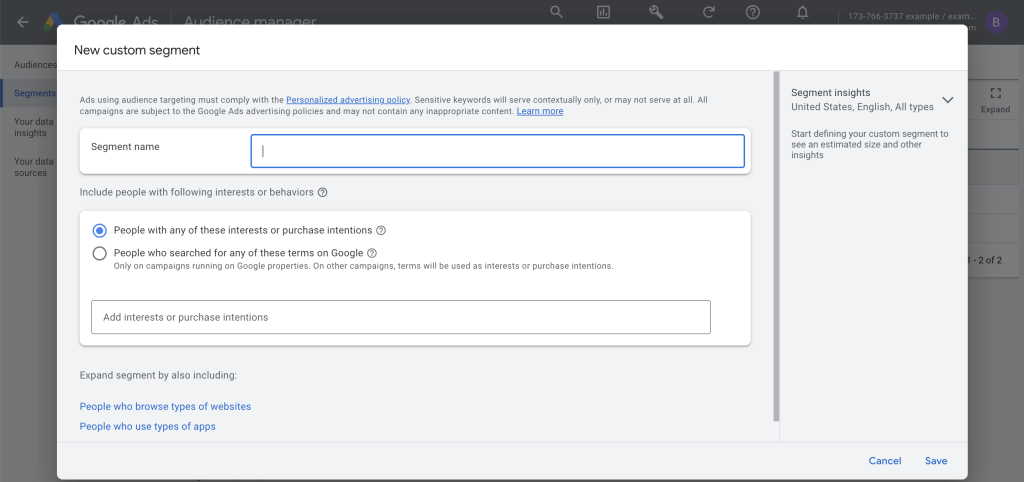 Customize your ad reach based on interests, hobbies and activities and expand the group by adding keywords, apps and websites
How to Create Effective Custom Affinity Audiences 
As a business owner or advertiser, you're always looking for ways to get your ads in front of the right people. And custom affinity audiences can help you do just that. If you do not appeal to the right target audience, the Google Ads optimizations you make will not be very effective. But, If you are showing your ads to the right audience, you can see in the Google Ads performance analysis that the CTR and Conversion metrics are getting better. You can also try targeting different audiences and compare these metrics on Adsbot's KPI Dashboard.
So how do you create an effective custom affinity audience while creating Google Ads Campaigns? Here are some tips:
Identify your goals
What do you want to achieve with your custom affinity audience? This will help you determine the right target audience.
Do your research
Use Google's data to understand the interests and behaviours of potential custom affinity audiences.
Create a custom affinity audience
Once you've identified your target audience, you can create a custom affinity audience using Google's tools.
Test and learn
As with any marketing campaign, it's important to test your custom affinity audience before you launch it. Try different targeting options and see what works best for your business.
By following these tips, you can create an effective custom affinity audience for your PPC advertising and improve your chances.
Custom affinity audiences are a powerful tool that can help you get your ads in front of the right people. By taking the time to understand your goals, do your research, and create a custom audience, you can launch effective Google Ads campaigns that will help you achieve your business objectives. 
How Does Adsbot Help You?
Adsbot helps you automate and optimize your campaigns in a minute. Get insights, alerts and smart recommendations with a single click. You will have full control on your account and focus on strategy. Start you free trial today and see Adsbot in action.
---