Optimization
Optimize your campaigns in minutes.
Stop losing your money on non-effective campaigns and start bringing measurable results with Adsbot!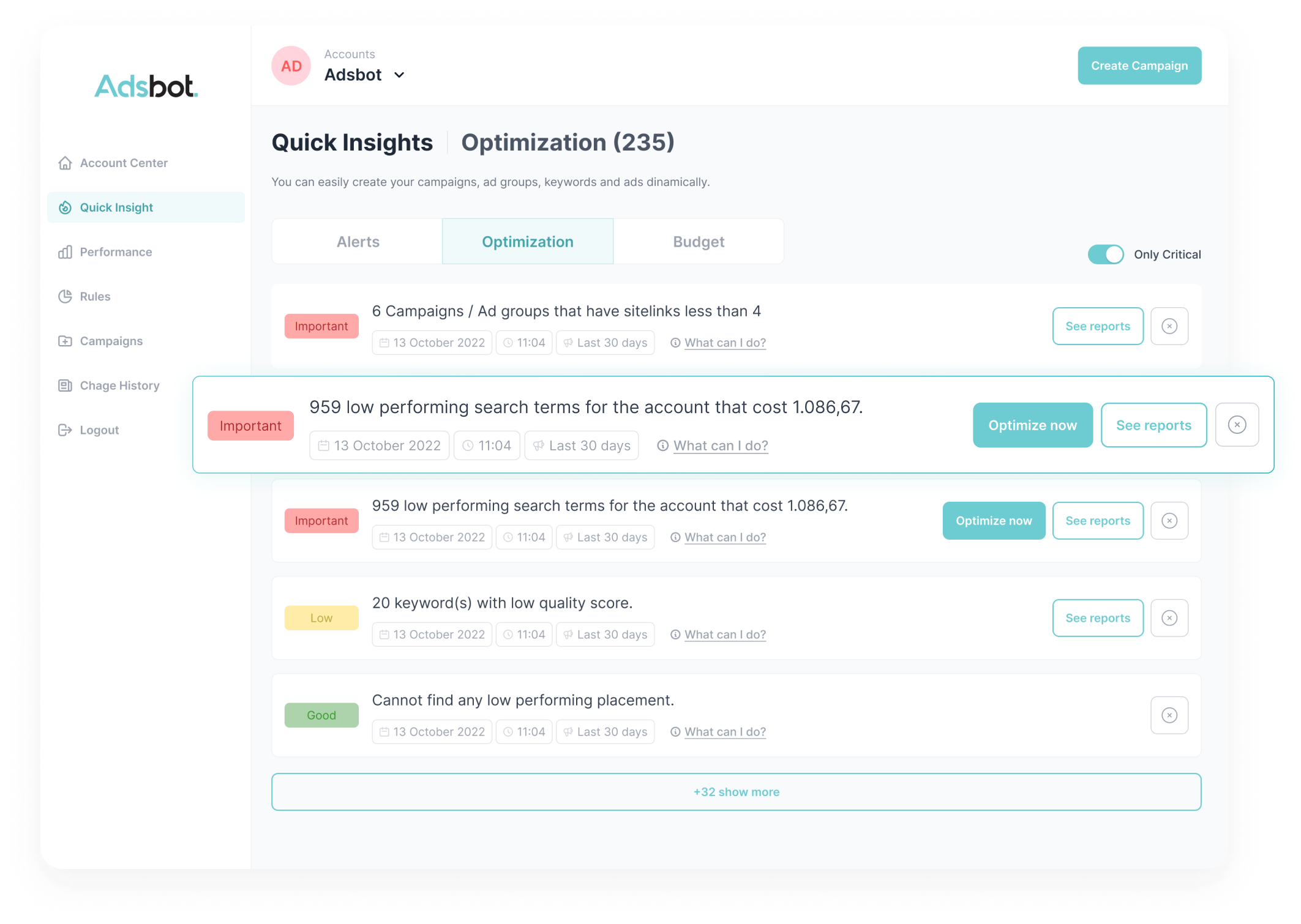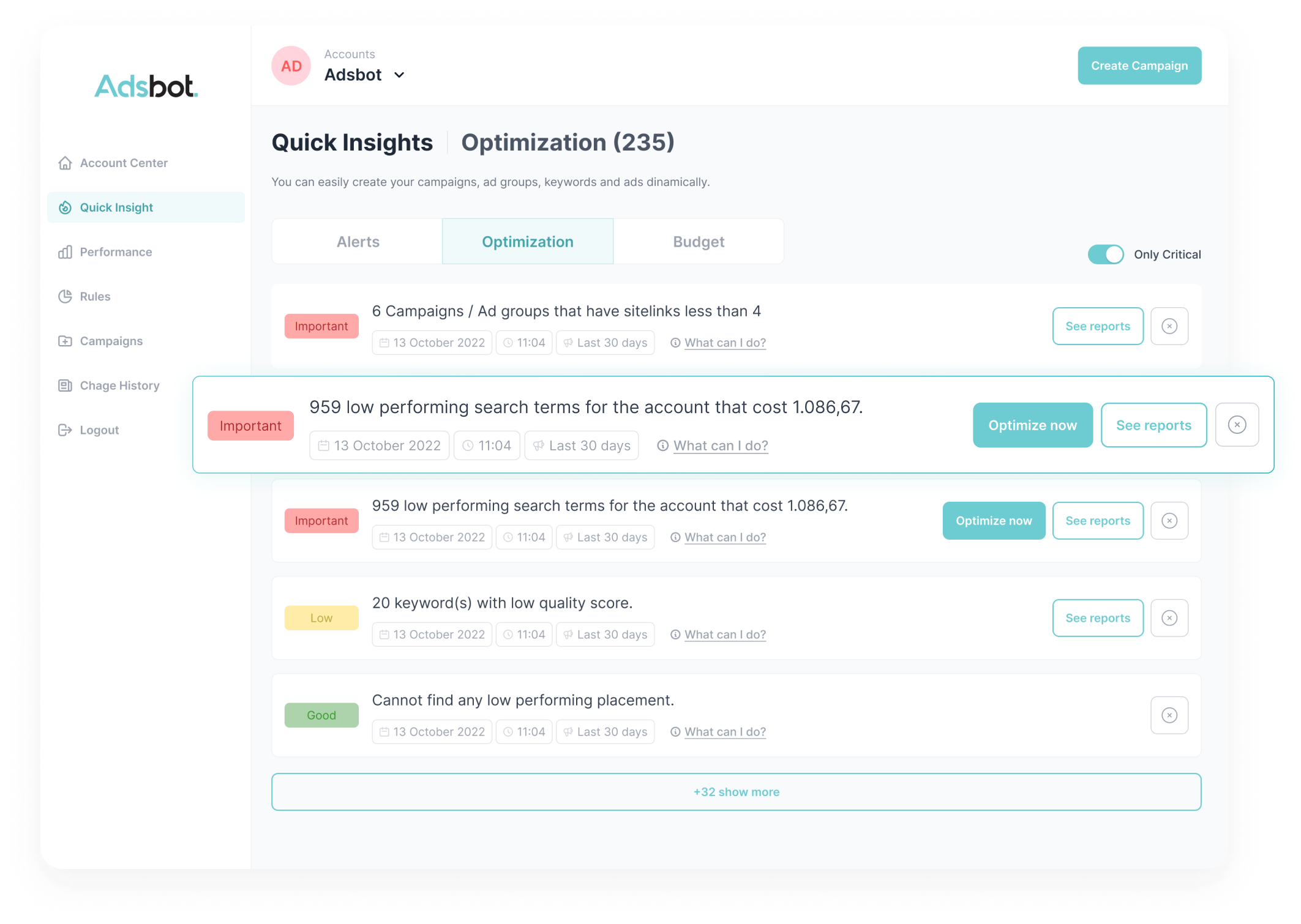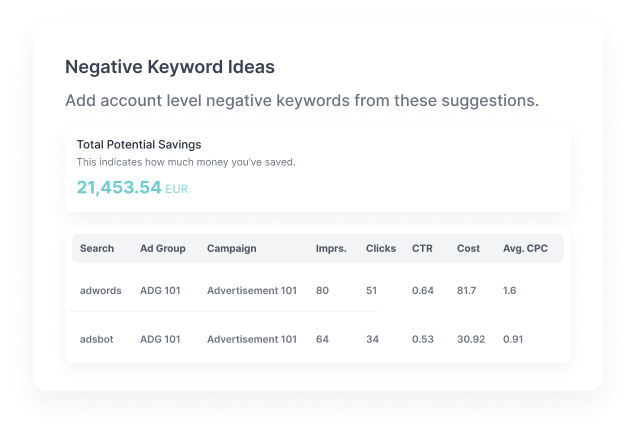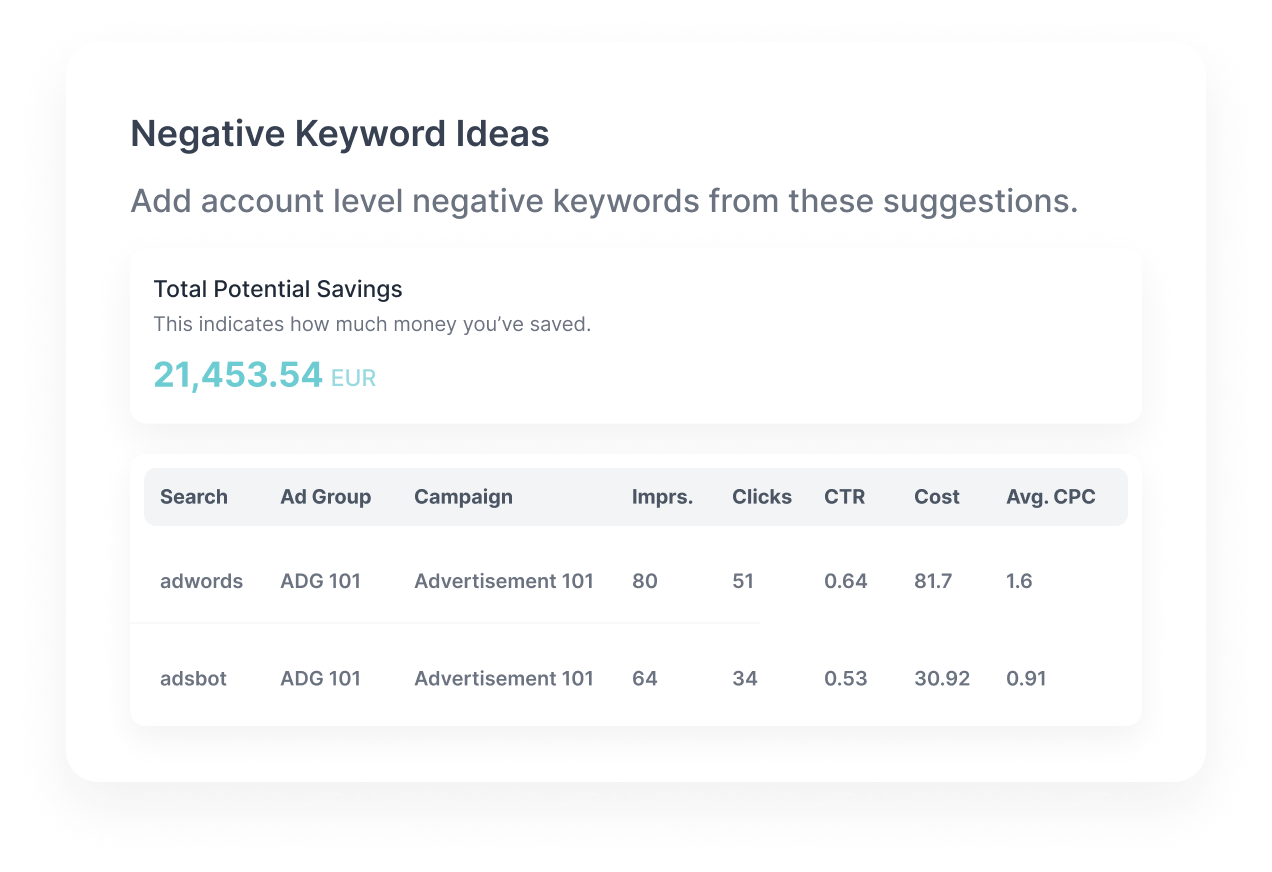 Keywords & Search Terms
Simplified analysis of targeting, and competition.

Eliminate inefficient keywords, target efficiently.

AI powered keyword suggestions to optimize.
Reduce Cost & Time Spent
Cost, and time saved; results improved.

Optimize every coin spent on your campaigns.

Reduce time spent on campaign budgeting.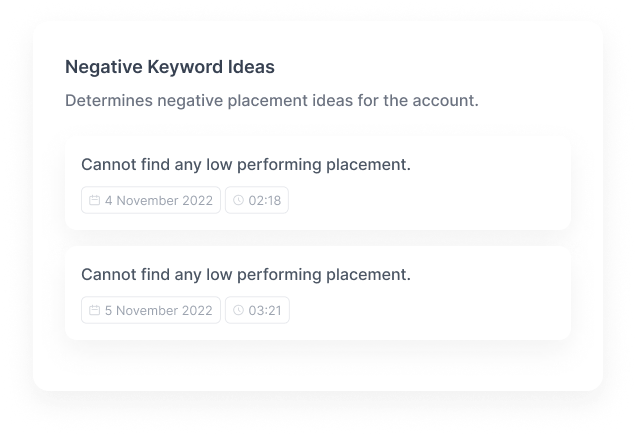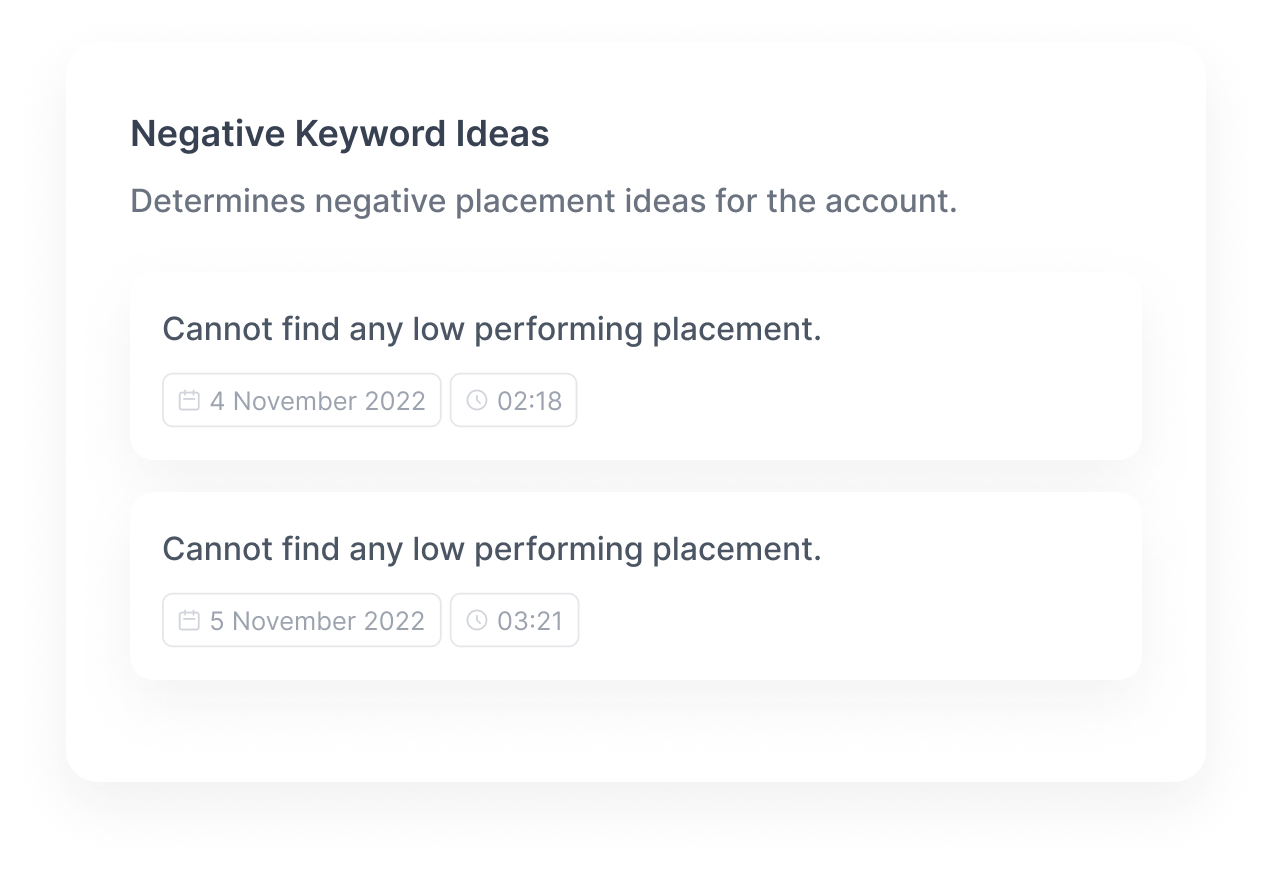 Efficient Placement
Have the best efficient placement of your ads.

Optimize your placement strategy.
Optimize your campaign structure in minutes, save hours of manual labor.
Adsbot helps to optimize your ads, campaigns, and placements. Designed to dramatically reduce the amount of effort required to maintain and optimize campaigns. You can use it to find poorly performing keywords or poorly placed ads and take steps to improve them. Place your ads where they'll get more visibility. Perform some quick checks to show you where you can save the most time and money on your campaigns.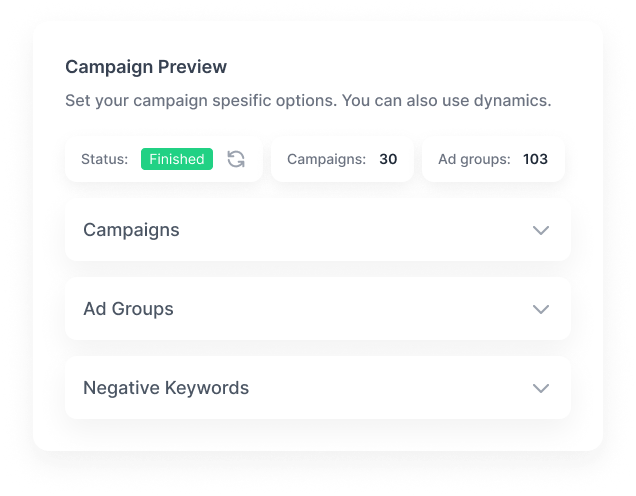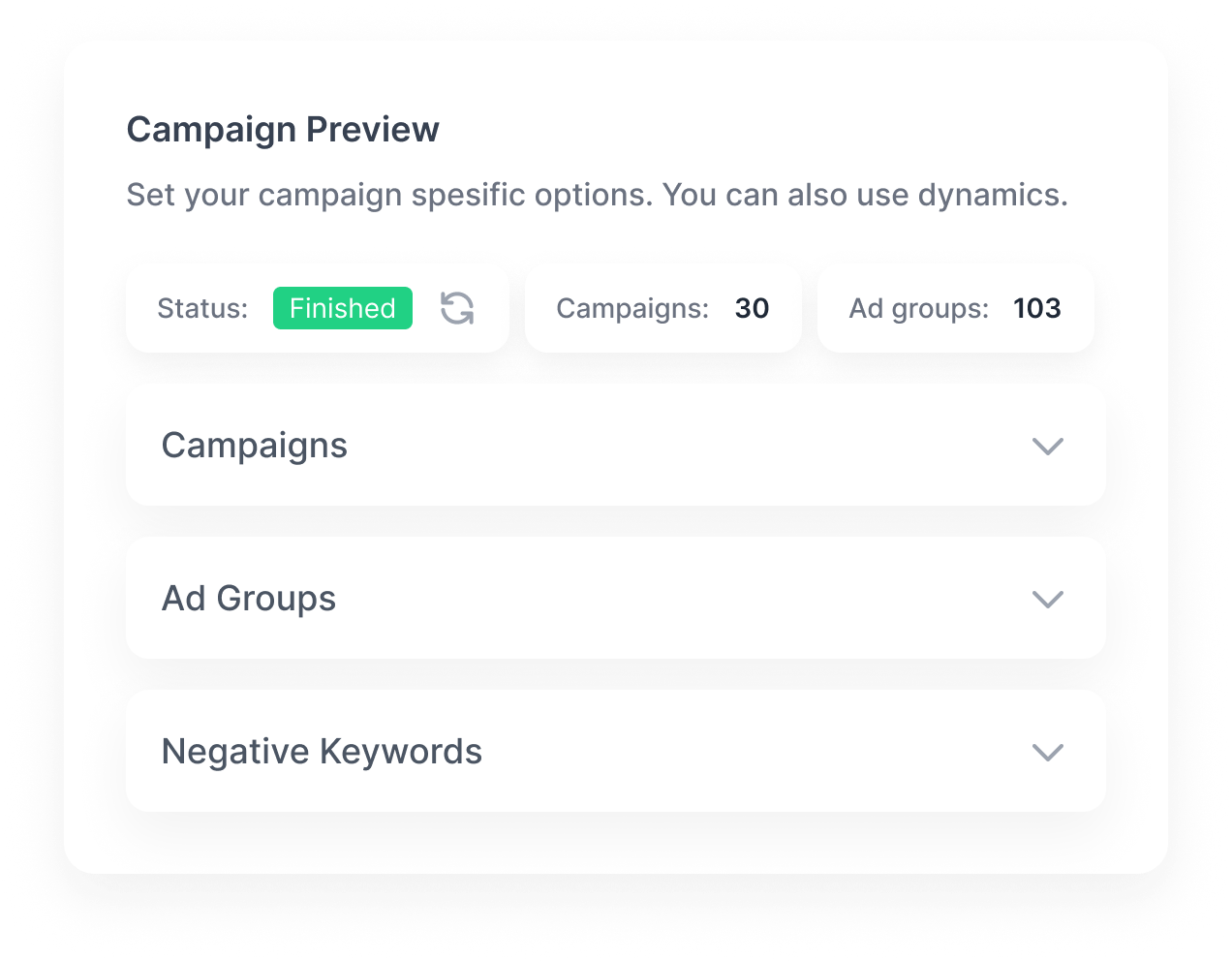 Spend less time on campaign tracking, focus on your strategies!
Adsbot is a powerful keyword optimization and bid adjustment solution for SEMs. Helps you to save time by doing simple repetitive tasks like adding negative keywords, updating bids and checking out ad status and many more. Take back time that you would have spent on managing your campaigns, and use them for your strategy creation.