Google Ads Insights
Get insights in real time.
What if you knew exactly how all your campaigns are performing right now, right away? Adsbot insights are the quickest way to see about your account health check.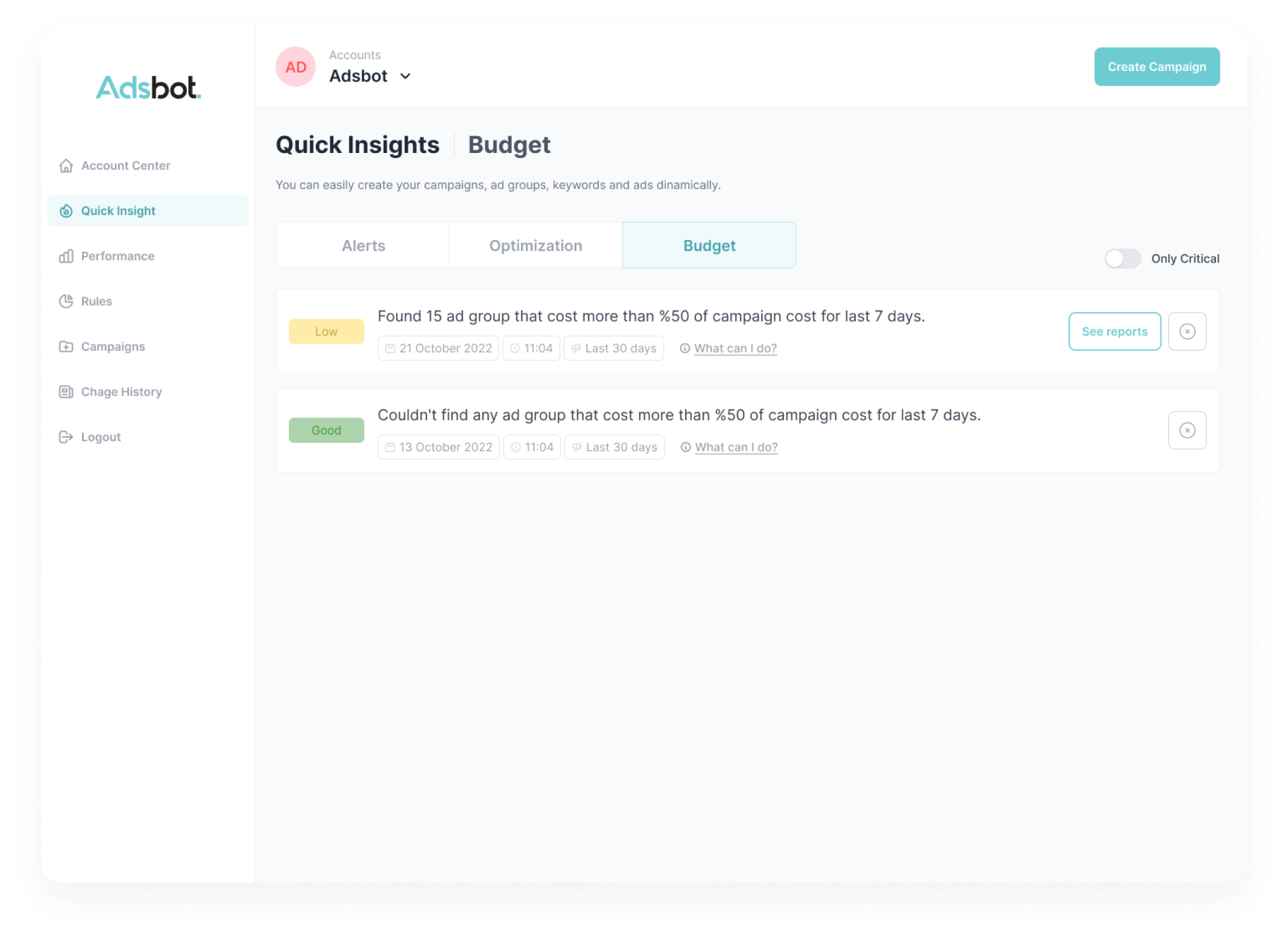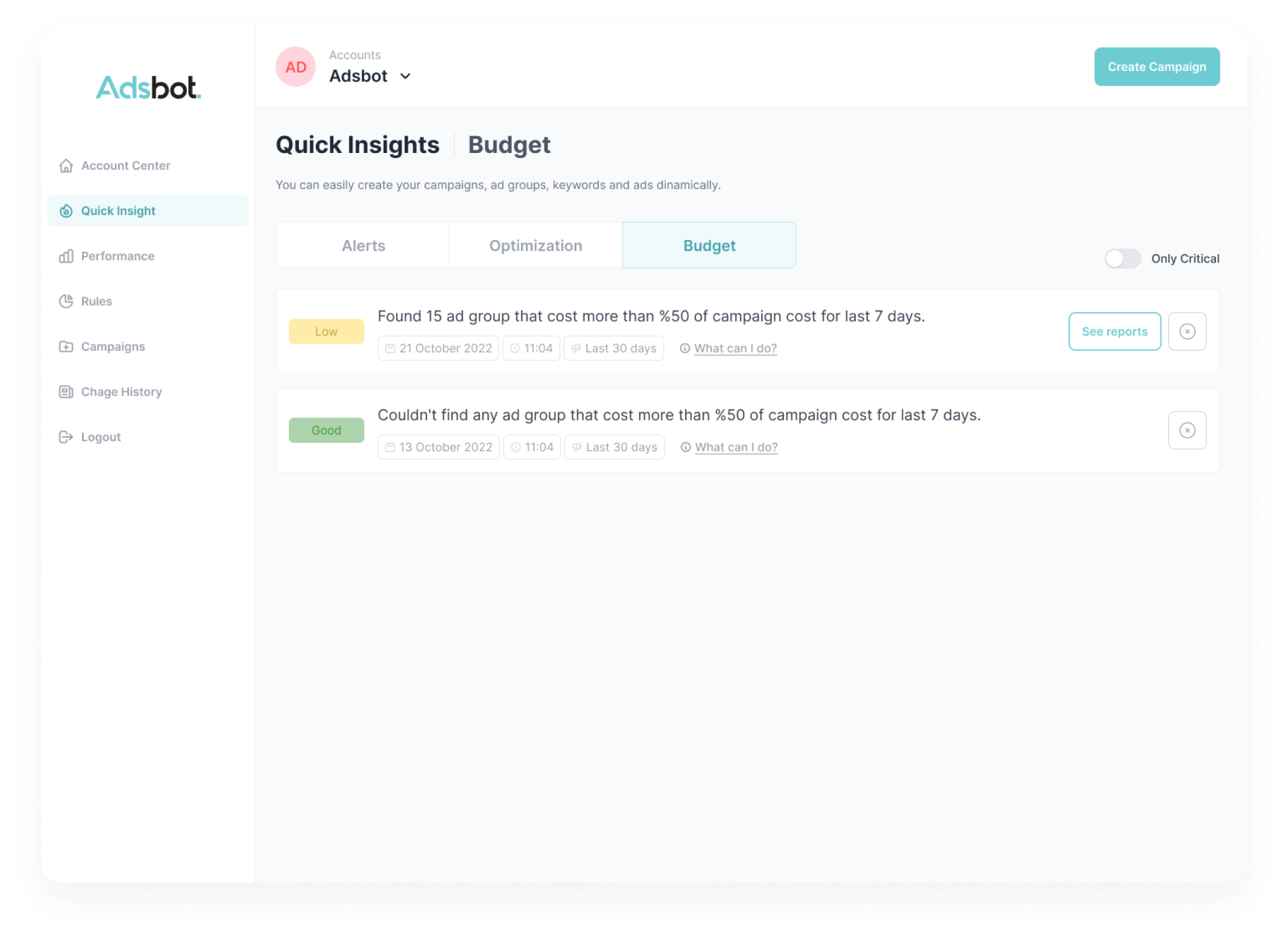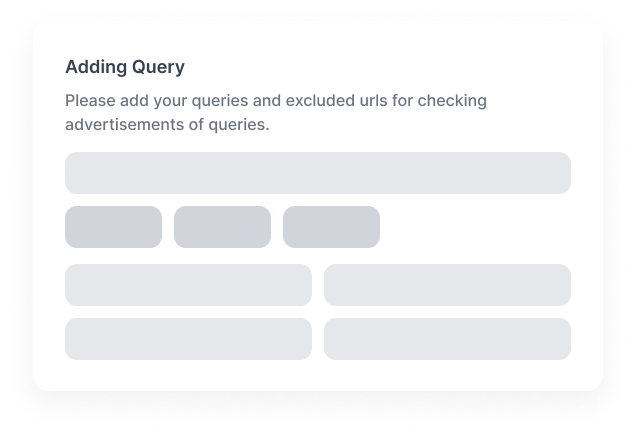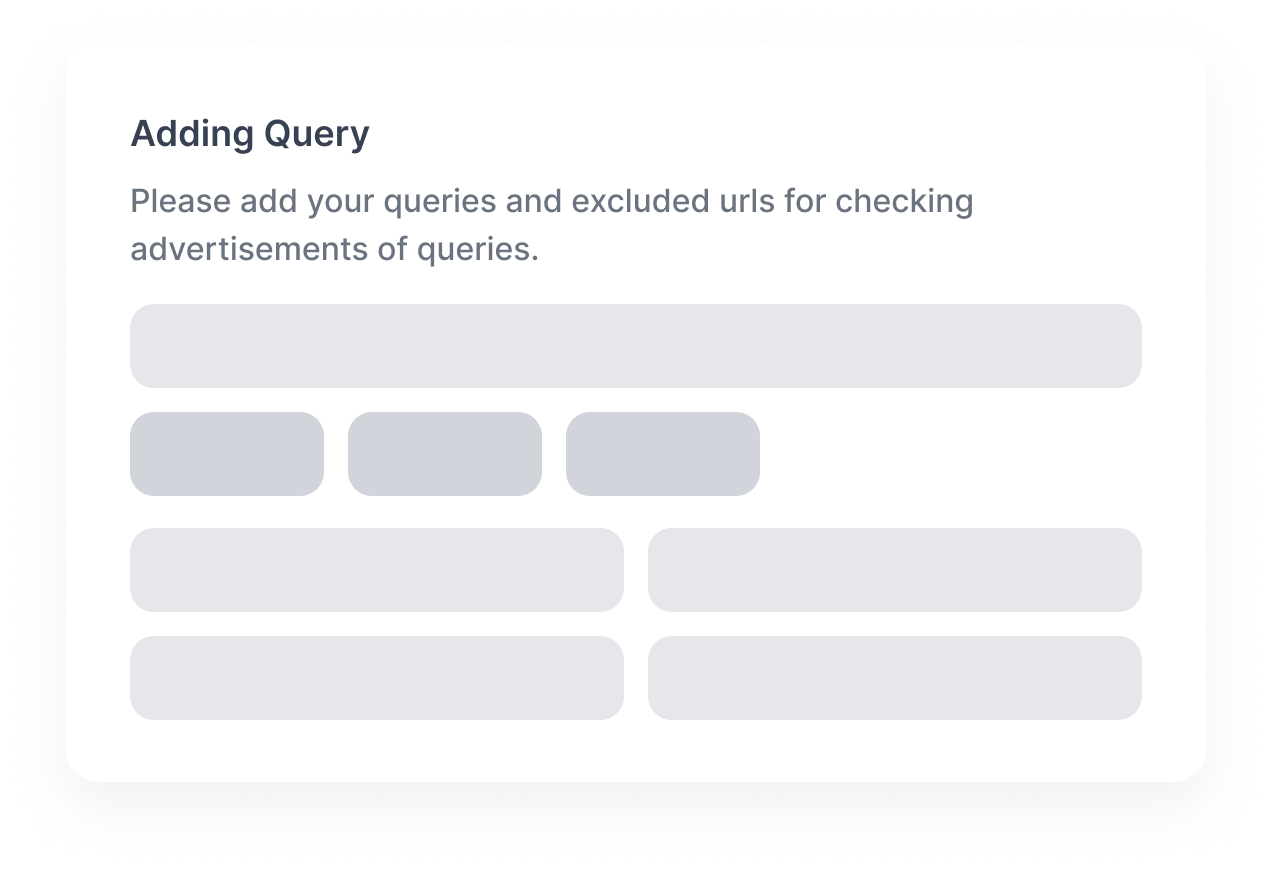 Real Time Insights
Quick competition analysis with brand checker.

Control your trademark; avoid legal violations.

Continuously monitor your ads with AI insights.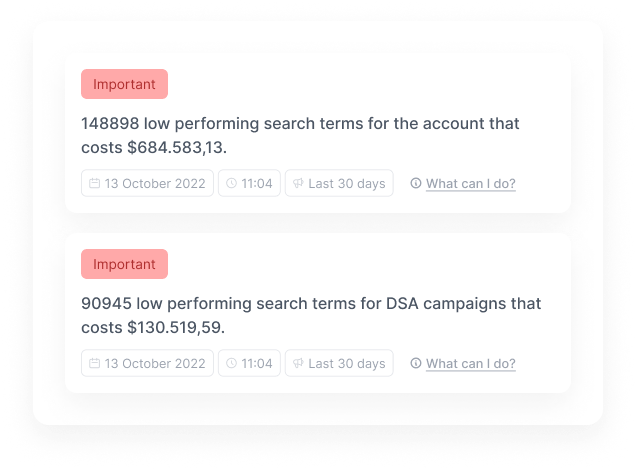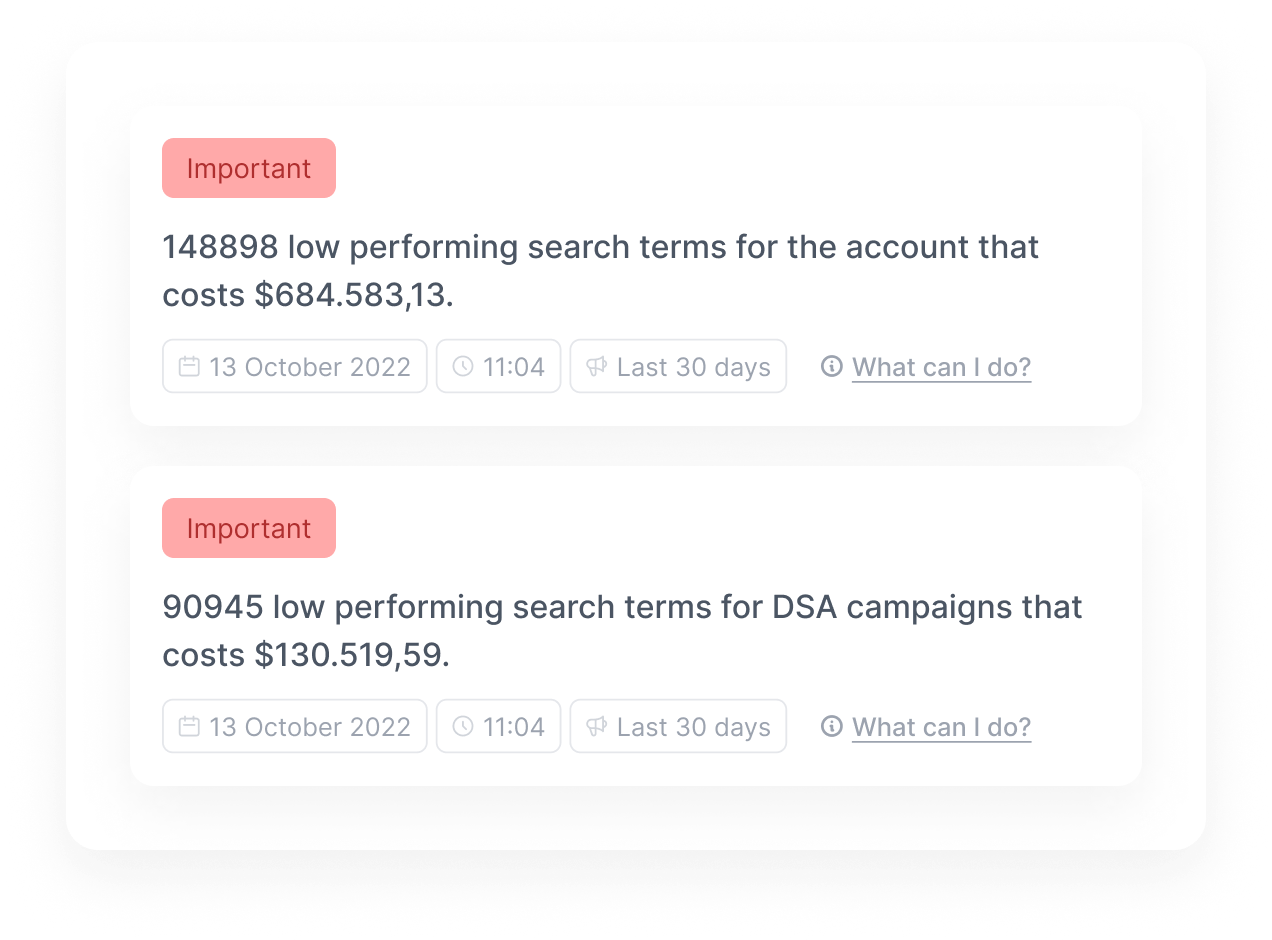 Optimize Instantly
Constant performance monitor for your ads.

Automatically pause under performing ads.

Be notified of low performing keywords.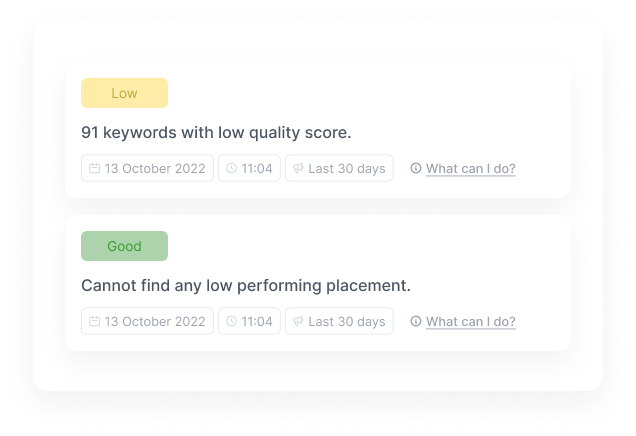 Control Your Budget
Determine on your budget limits, take control.

Reach your revenue goals, minimize cost.

Detect URL errors and don't waste money.
AI powered ads optimization to improve your conversion rate.
Adsbot combines your revenue and costs for all your campaigns to get more insights on your campaigns and detect the best and worst performing ones. As soon as you get started, it will perform a check every day on your campaigns; and will accurately measure the success of your campaigns, as well as any ROI.