If you are looking for a way to manage your PPC budget more effectively, then this blog post is for you! We'll discuss the best PPC budget management software available and how it can help you save money and maximize your campaigns. Let's get started!
Introduction to PPC Budget Management Software
PPC budget management software is a powerful tool used for optimizing and tracking online advertising campaigns. It allows you to set and manage budgets for each campaign, track performance, analyze trends and optimize campaigns accordingly. With the help of this software, you can effectively manage your PPC budget and ensure that your advertising budgets are being spent in the most effective way possible. The software also provides real-time reporting and analytics so that you can monitor the performance of your campaigns and make bid adjustments as needed. With the use of this software, you can maximize the return on investment for your PPC campaigns and increase your ROI.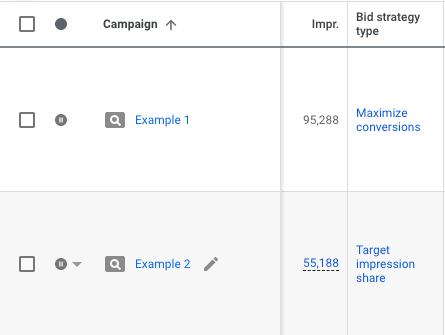 As you can see, according to your performance of campaigns you can easily adjust your bidding strategy of your campaigns.
The Benefits of Using PPC Budget Management Software
Using PPC budget management software can provide numerous benefits to businesses, both in terms of time savings and improved efficiency. With PPC budget management software, users can easily set and control their budgets, optimize keyword research and performance, and monitor campaigns in real time. This allows for more accurate budgeting, eliminating the possibility of over- or under-spending. Additionally, automated features such as PPC optimizations and bid management allow for even greater control over campaigns. By reducing manual processes, businesses can save valuable time and resources that can then be devoted to more high-value activities. Finally, improved ROI is also possible with PPC budget management software as performance analytics allow for more informed decisions and better target audiences.
PPC Budget Management Solutions
When it comes to budget management, PPC software is the ideal solution for digital marketers. There are several tools available to help businesses manage their PPC campaigns more effectively. These types of tools offer a variety of features and capabilities, including keyword research, budget management, and click fraud prevention.
Additionally, businesses can use SEO tools to gain insight into their competitors' PPC campaigns. Other popular tools include such as Google Ads Editor, and Microsoft Bing Ads. Each of these solutions offers a range of features designed to help businesses save time and improve campaign performance. With the right PPC budget management software, companies can ensure that their campaigns are running smoothly and efficiently.
Google Ads Manager and Editor
Google Ads Manager is one of the most used PPC platforms by many advertisers today. With Google Ads, you can have the opportunity to promote your business's products and services and observe the results. Not only creating campaigns on Google Ads but also having the opportunity to control your budget through the Manager is possible. With Google Ads insights, you can get more detailed information about your competitors and set future campaign targets accordingly. With a regular account and campaign tracking, you can have Google Ads optimization and analyze the results more mathematically by integrating and creating sessions in Google Analytics, one of Google's properties, into your account.
Google Ads Editor is a no-cost, downloadable application that lets you manage your PPC campaigns offline and make bulk changes quickly and easily. 
With Google Ads Editor, you can edit ads in bulk, research which type of keywords you will use, track campaign performance analyses, split test ad creative, and detect spelling mistakes. This makes it the perfect tool for beginners who may not have a budget to invest in more advanced software. Additionally, this software offers a range of budgeting tools to help you make the most of your advertising budget and account management tools to view, edit, and update your account. Moreover, Google Ads Editor provides real-time metrics to measure campaign performance and some integrations to keep track of campaigns on the go. Overall, Google Ads Editor is an ideal solution for managing PPC campaigns with its easy-to-use interface and range of budgeting tools.
Bing Ads
Bing Ads is a popular software PPC managers use to make their campaigns more efficient. This software offers a variety of tools, such as ad editing, bid management, keyword research, and performance tracking. Additionally, it allows users to set up campaigns with different bidding amounts and budgets, and place PPC links on channels such as Google. As the cost of clicks on Microsoft Advertising is generally lower than other platforms, it can be an excellent choice for businesses looking to save money on their PPC campaigns. With the help of Bing Ads, PPC managers can ensure that their digital marketing budget is being used in the most effective way possible.
Conclusion
In conclusion, PPC budget management software can be a great tool for businesses looking to maximize the efficiency and effectiveness of their pay-per-click campaigns. There is a multitude of solutions available, each with its own set of features and benefits. Google Ads Editor and Bing Ads are just a few of the top PPC budget management solutions available. Utilizing these tools can help businesses manage their campaigns with ease, while also helping them get the most out of their ad spend.
---