Are you looking for an easier way to manage your paid search campaigns? Are you tired of having to manually track and monitor all of your campaigns? If so, then this blog post is for you! We've rounded up the best paid search campaign management software that will save you time and effort.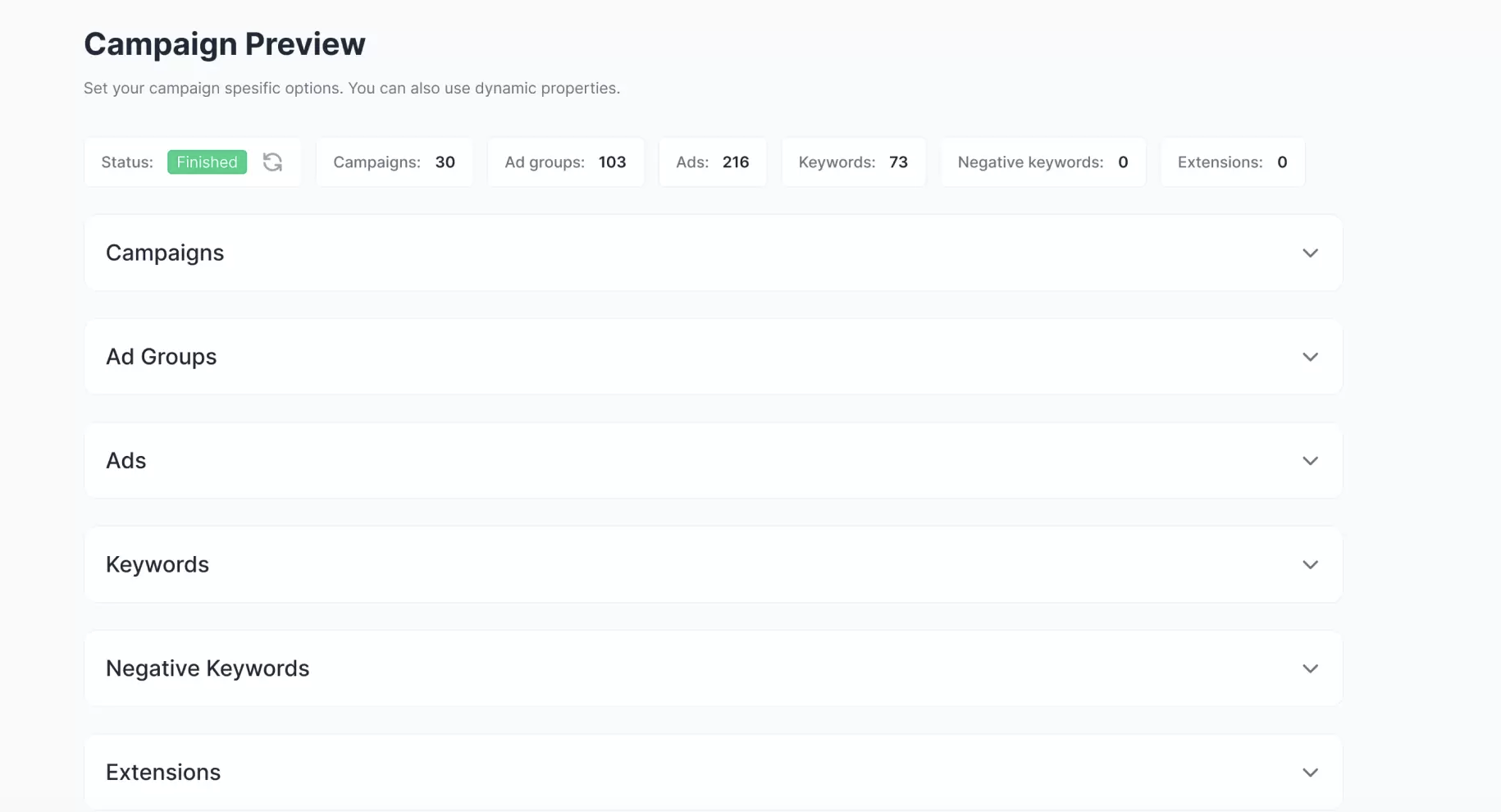 What Is Paid Search Campaign Management Software?
Paid search campaign management software is an invaluable tool for businesses to help them optimize and manage their PPC campaigns. The software enables businesses to set up, manage, track, and modify the performance of their campaigns across a variety of platforms, such as Google Ads, Microsoft Ads, Apple Search Ads, and more. By automating the tedious tasks associated with PPC marketing, such as keyword research and bid management, the software helps businesses maximize their return on investment. Additionally, this type of software includes advanced analytics tools that provide insights into how campaigns are performing and where improvements can be made.
Main Features of Paid Search Software
Paid search campaign management software is a type of tool or platform that helps businesses manage and optimize their pay-per-click (PPC) advertising campaigns across various channels, such as Google Ads, Bing Ads, and social media platforms.
Paid search campaign management software typically includes a range of features and functionality, such as:
Campaign creation in Google Ads

and management: Tools for creating, launching, and managing PPC campaigns across multiple channels.

Keyword research and management: Tools for researching and selecting keywords, as well as monitoring and optimizing keyword performance.

Ad creation and optimization: Tools for creating and testing ad copy, as well as optimizing ads for better performance.

Bid management: Tools for managing bids and budgets across campaigns, ad groups, and keywords.

Reporting and analytics: Tools for tracking and analyzing campaign performance, including metrics such as impressions, clicks, CTR, CPC, and conversions.

Integration with other marketing tools: Many paid search campaign management software solutions integrate with other marketing tools, such as analytics platforms, CRM systems, and marketing automation tools.
Some popular paid search campaign management software solutions include:
Google Ads: Google's own advertising platform, which offers a range of tools and features for managing PPC campaigns across the Google search and display networks.

Microsoft Advertising: A PPC advertising platform that allows businesses to reach customers on Bing, Yahoo, and other search engines.

AdEspresso: A tool for managing and optimizing Facebook and Instagram advertising campaigns.

WordStream: A

PPC management

platform that offers tools for keyword research, campaign creation and management, and reporting and analytics.

SEMrush: A comprehensive marketing platform that includes tools for PPC management, as well as SEO, social media, and content marketing.
Overall, paid search campaign management software can be a powerful tool for businesses looking to optimize their PPC advertising campaigns across multiple channels and platforms. The right software can help businesses save time and resources, as well as improve their ROI and overall campaign performance.
Benefits of Paid Search Software
Paid search software offers a number of benefits to businesses, most notably the ability to streamline campaign management and optimize campaigns more effectively. With a comprehensive PPC management platform, businesses can manage their campaigns more efficiently, while also gaining Google Ads insight into valuable data such as keyword performance and ROI. The use of automation can also enable users to quickly optimize campaigns, making paid search an even more powerful marketing tool. Additionally, with the right software, businesses can gain a better understanding of their customer base and create highly targeted campaigns that will yield better results. All in all, paid search software can help businesses streamline their operations and make the most of their marketing efforts.
How to choose the right paid search management software?
Choosing the right paid search management software can be a daunting task. It's important to consider the features and capabilities of each software, as well as the cost and scalability of the solution. It's also important to factor in your own business objectives and how the software will help you to achieve them. When assessing different solutions, pay attention to how easy it is to set up campaigns, track performance, and review analytics. Additionally, consider factors such as integration with other marketing tools and PPC automation capabilities. WordStream's award-winning PPC management software provides an array of features that make it easy to get started with paid search campaigns, while ClickCease Platform for Paid Search offers automated click fraud detection and prevention. AdPlorer TrueClicks provides keyword research and optimization capabilities, while Spider AFLunio helps you to set up campaigns quickly and efficiently. Finally, Optmyzr provides a wide range of reporting and optimization tools that enable you to manage your PPC campaigns with ease. With so many options available, it's important to take the time to assess each one carefully in order to choose the right paid search management software for your needs.
WordStream's Award-Winning PPC Management Software
WordStream's award-winning PPC management software is an easy-to-use tool for managing paid search campaigns. It offers a variety of features, such as keyword suggestion and campaign organization, to help businesses optimize their paid searches and increase their online visibility. Additionally, the platform is designed to help marketers run, modify and track their PPC campaigns across multiple platforms. WordStream also provides powerful automation tools, including the ability to control Google ad campaigns and charge marketers every time their ad is clicked. With its comprehensive features, WordStream's award-winning PPC management software is a great choice for businesses looking to get the most out of their paid search campaigns.
ClickCease Platform for Paid Search
ClickCease is a powerful platform for paid search campaigns, offering advertisers and brands the ability to detect and block click fraud on their Google Ads campaigns. Automatically blocking competitors and bots from wasting their PPC ads budget, ClickCease provides constant campaign monitoring, real-time IP and user blocking, site recorder, custom detection rules, and detailed reports. It also lets users generate reports on the amount of fake traffic they receive from their paid ad campaigns. With its machine learning-based PPC platform, ClickCease provides stress-free campaign management and helps businesses increase their PPC campaigns' performance. When choosing the right paid search management software for your business, ClickCease is an ideal option that offers powerful features for managing your paid search campaigns.
AdPlorer TrueClicks
AdPlorer TrueClicks is a comprehensive PPC management software designed for Google Ads. It enables businesses to create, launch, and manage their pay per click campaigns with ease. It provides users with the ability to track campaigns, view performance data, and adjust bids based on performance. It also offers advanced features such as automated bid optimization and real-time alerts. AdPlorer TrueClicks' automated bid optimization feature works by analyzing data from multiple sources to identify the optimal bid for each keyword or ad group in a campaign. The software also provides users with detailed reports and insights that can be used to make strategic decisions regarding their campaigns. With AdPlorer TrueClicks, organizations can stay on top of their PPC campaigns and make sure they are achieving the desired results.
Spider AFLunio
Spider AFLunio is a powerful PPC management tool that helps businesses to measure, monitor and optimize their campaigns. It provides a comprehensive suite of features including keyword research, bid optimization, ad testing, and analytics. The platform also offers detailed performance tracking and reporting to ensure that campaigns are running optimally. It has an intuitive interface that makes it easy to use, even for those with limited technical knowledge. With Spider AFLunio, businesses can be sure they are getting the best possible return on their investment in paid search campaigns.
Optmyzr
Optmyzr is a powerful paid search management software that helps businesses optimize their digital marketing campaigns. It offers an array of features and tools, such as automated optimization and reporting, that help marketers create, run, and manage their campaigns on Google Ads, Microsoft Ads, and Amazon Ads. It also provides prebuilt dashboards to help businesses monitor their account performance in minutes. Additionally, Optmyzr uses AI and machine learning to help marketers identify and act on opportunities for improvement quickly and efficiently. With Optmyzr, businesses of all sizes can streamline and improve their PPC campaigns with ease.
WordStream's Platform For Paid Search
WordStream's award-winning PPC management software is a great platform for those looking for a comprehensive approach to paid search campaigns. It offers campaign organization tools such as keyword suggestion, competitive research, keyword research, and campaign planning. Additionally, it provides free tools such as Landing Page Grader, Bing Ads Grader, and free keyword tools for SEO and PPC keyword list building. With these powerful tools and features, WordStream can help businesses optimize their paid search campaigns and increase their online visibility.
---