Coming soon!
Campaign Creation
User-friendly campaign creation platform.
Stop losing your money on non-effective campaigns and start bringing measurable results with Adsbot!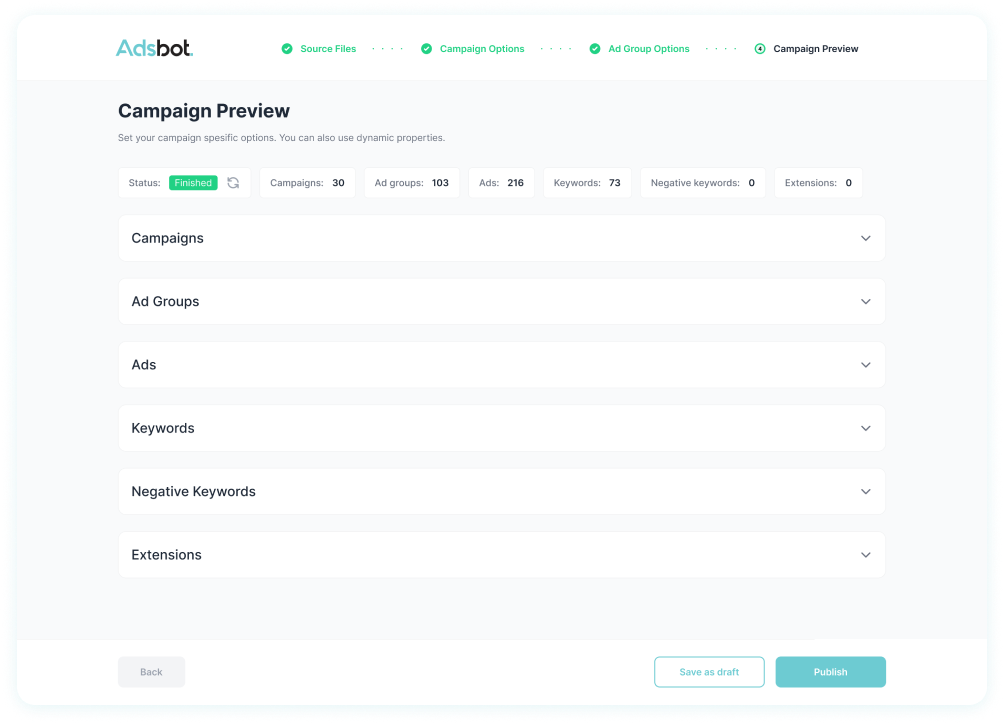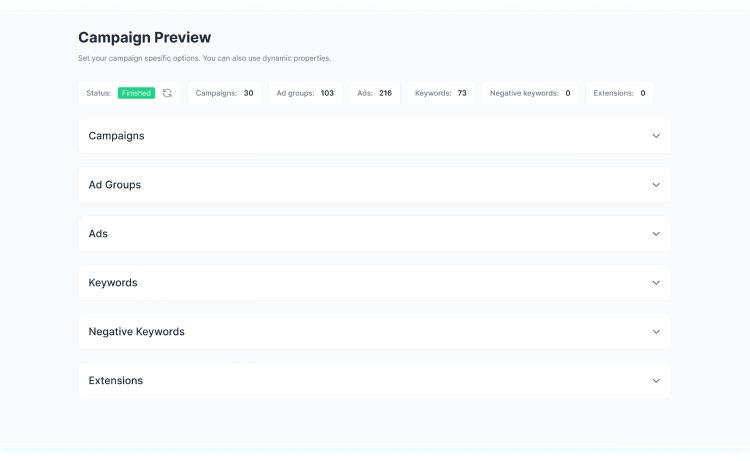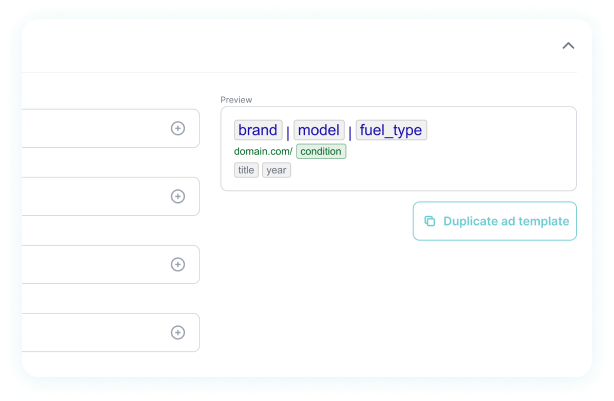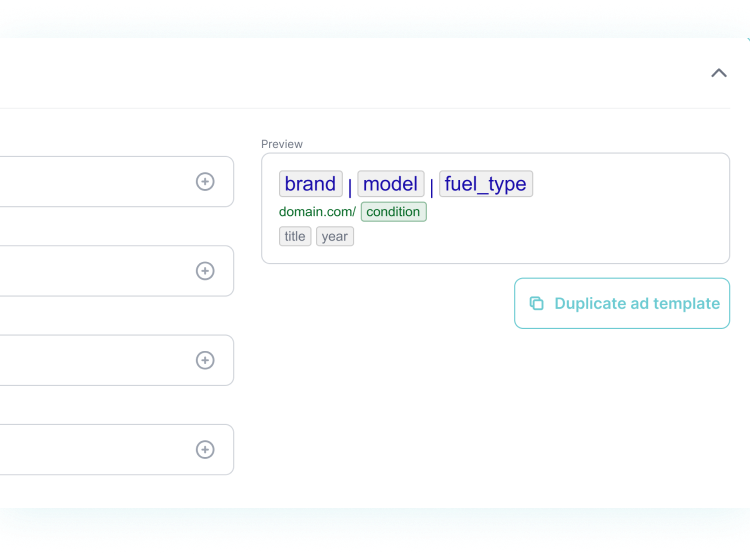 Dynamic Campaign Creator
Create complicated campaign structures.

Simplified ads creation in minutes.

Customize ads text, see all in one.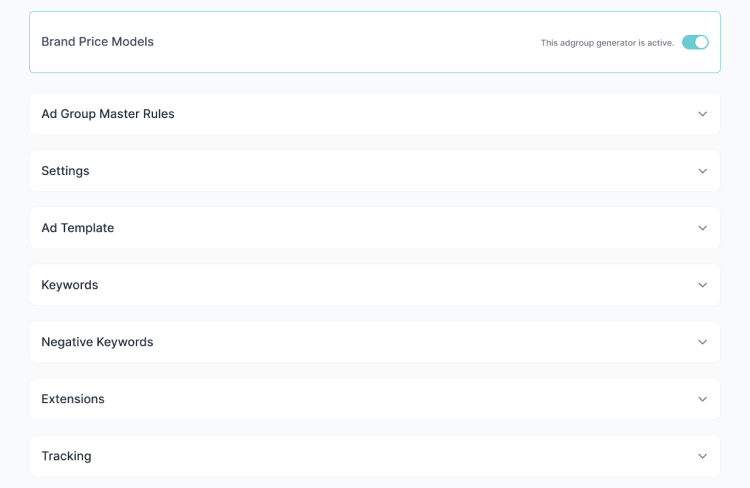 Ad Group Generator
Simple, and effective ad group creation in minutes.

User-friendly interface for advertising experts.
Build, manage, and optimize campaign structures with a simple platform.
With its highly flexible options, Adsbot has something for every marketer's need. Its intuitive and intelligent interface allows you to create, and optimize complicated campaign structures in minutes. Let us take care of the heavy lifting so all you have to do is enjoy the results!